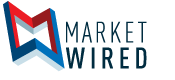 Vancouver Carpet Cleaner Discusses the Value of Professionalism
Vancouver carpet cleaner shares why professional carpet cleaning is sometimes necessary in new blog post
/EINPresswire.com/ -- VANCOUVER, BC--(Marketwired - August 23, 2017) - Vancouver carpet cleaner Angelo Di Pomponio understands that professional carpet cleaning isn't an everyday investment. However, his new blog explains why periodically hiring a professional cleaning service is a wise investment for the home -- and the health of those living there. For more, go to: http://www.inhomecleaning.ca/blog/the-value-of-professional-cleaning
Angelo's Carpet Cleaning has provided its outstanding carpet cleaning services in the Vancouver, Surrey, White Rock & Lower Mainland areas for over 25 years. With specialized skills, technicians are trained to improve the look of a carpet, while simultaneously removing any lingering smells that might be left over, be they from spills, pets, or children.
Quick action and regular maintenance will help keep a carpet looking better longer. It's important to remember that just because it doesn't look like there is a stain, some bacteria aren't still lingering around. Taking care of your carpet right helps protect your investment and prevents unnecessary wear and tear.
Health is another major reason for relying on a professional carpet cleaner. Invisible and health threatening organisms such as bacteria, fungi, and viruses can cause a great deal of concern. Carpets that may seem innocent might need professional cleaning to help them stay free of the various factors that might create a potential health risk, especially if small children or pets are present -- or if someone in the home is prone to allergies.
Moisture control, along with proper cleaning by a professional using quality cleaning products, can help suppress bacterial and fungal growth. The technicians at Angelo's Carpet Cleaning have the training and experience to detect such growth and propose a course of action.
With quality cleaning solutions and high-pressure steam extraction equipment, technicians can clean deep into the carpet fibers where dirt and allergens settle. By periodically investing in a professional carpet cleaning, homeowners can help prolong the life of their carpets, reduce harmful bacterial, and make sure their families are safer and more comfortable.
Get a carpet cleaning free quote online today!
About the Company
Angelo's FabriClean is a premier carpet and upholstery cleaning company in the Greater Vancouver and Lower Mainland area, offering carpet, area rug, upholstery, and mattress cleaning services. Angelo's is owned and operated by a close-knit family that pays special attention to customer satisfaction and excellent service. It is 100% Canadian, with over a quarter century of experience in in-house cleaning and care. Their technicians are trained and certified, arriving fully equipped to perform the cleaning at the client's convenience. Angelo's FabriClean uses state-of-the-art equipment, as well as top-of-the-line cleaning products. For more information, log on to http://www.inhomecleaning.ca/ or call (604) 421-1855.
Powered by